The Important Reasons Why You Need to Keep Your Gutters Cleaned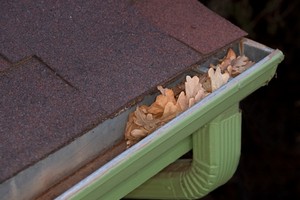 Your gutters are an important component of your Cape Cod home, though many homeowners let that importance go over their heads. People don't seem to consider their gutters until it rains and they help keep the porch from turning into a waterfall.
Though gutters certainly help in that way, they also help in a number of other great ways. To allow them to work their best, you need to get routine gutter cleanings. This service provides some great benefits for your gutter and home, and you can learn what those benefits are by reading on:
Protection for Your Gutters' Lifespan
Your gutters are not only important: They are also valuable. So, you'll want them to enjoy the longest possible lifespan. Of course, their service life could be drastically shortened if you let them become bogged down with all manners of debris.
If your gutters are backed up in that way, you need to take steps to get them cleaned quickly and thoroughly. For the quickest and most thorough cleaning, you need to get a professional gutter cleaning. This service will ensure your gutters can enjoy the longest possible life span.
Keep Your Home Looking Beautiful
A beautiful home enjoys top value and curb appeal. These qualities will come in handy should you ever decide to put your home on the market. So, you'll want to make sure to keep your home looking its best, and to do that, you need to maintain your gutters.
By redirecting your rainwater away, your gutters will help to maintain your home's exterior paint job. They will also help to keep your home's exterior free from mold and algae buildup, making them a great tool for maintaining the beauty of your home.
Maintain Your Home's Foundation
Perhaps the most important function that your gutters perform is protection for your home's foundation. If rainwater pools at the base of your home, you could find yourself dealing with some serious foundational damages over time. This problem makes for an unsafe house and expensive repairs.
Your gutters help to avoid the danger and expense that this problem could present, and they do so by directing excess rainwater away from the base of your house. By ensuring that they remain clean and free of debris, you can allow your gutters to provide the best possible protection.
Need a Gutter Cleaning? Then Call Our Cape Cod Pressure Washing Company
Are you in the market for a professional gutter cleaning? If you are, you need to call the Cape Cod
pressure washing pros
at A to Z Softwash. We offer quality work that will allow you to fully enjoy all of the benefits that a gutter cleaning offers.
If you are looking professional pressure washing or roof cleaning in Cape Cod, MA, please call 508-209-7795 or complete our online request form.