Warren, Rhode Island Power Washing Services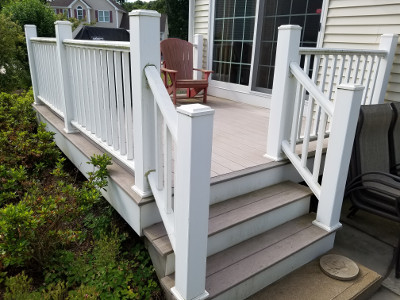 As a homeowner, part of taking care of your property is cleaning the exterior. Arranging for a Warren Power Washing service is the best option. As dirt and debris gathers, it makes your home not only look dirty but also poses a potential threat to your home's building materials.
Our expertise and professionalism guarantee that you will get the best work possible. We have earned our impeccable reputation through the quality handiwork and superior customer service we offer our client base.
Our Cape Cod power washing experts use state of the art pressure washing equipment so you can be confident that you will receive the highest quality of power wash cleaning. The results you get will be instantaneous and you will see a world of difference once we remove the grime, dirt, and mold collecting on the exterior of your home.
At our Cape Cod roof cleaning company, you can feel certain we will provide you with the best work possible. We specialize in residential power washing which includes tasks like roof cleaning and walkway cleaning, just to name a few.
Exterior Power Washing in Warren
It is important to make a wise choice in the company you select to take care of your Power Washing service in Warren. Too many homeowners get the idea that this is the type of work can be done as a DIY project, so they rent a pressure washer. Of course, once they actually start the work they realize that this doesn't provide the level of quality work they really want and that the results don't last long. The low-grade pressure washers you rent are good for tasks like moving dirt off your driveway or getting the loose grime off your siding.
It is important to make sure that the power washing actually gets the job done. If you want to be sure contaminants like mold and mildew have been eradicated and that stains and years of buildup are removed for good, then you need to call the A to Z Softwash team. You would be surprised at how affordable the service is and how long it lasts.
Warren Roof Cleaning Service
Another essential service we take care of is professional grade roof cleaning service in Warren. You want to get the most longevity from your roofing and to keep it in tip-top shape. In order to do so, you need to be certain you take good care of your rooftop, including keeping it clean.
So what can we help you clean up today? We look forward to meeting with you in person and having the chance to give you your free quote. We stand by our work and you can feel confident the job is not done until you are completely satisfied. Let us show you in person how we became the number one choice for Warren power washing services.
If you are looking for a Warren, RI roof cleaning and exterior softwashing service, then please call 508-209-7795 or complete our online request form.