Harwich Roof Cleaning & Pressure Washing Service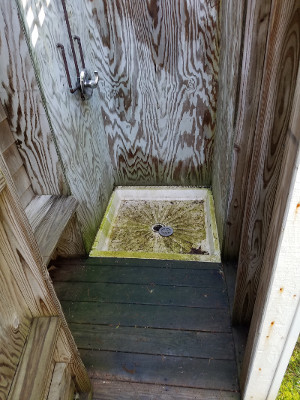 A dirty roof can make a big difference in how your home or business looks. It's easy to forget about roof cleaning when working on your property. Spring comes and there are a lot of chores that need to be done. Dirt and grime build up on the siding, oil and dirt discolor the concrete driveway, and debris leaves stains on the deck or patio.
Pressure washing removes debris from the exterior areas of your home. Pressure washing also eliminates deep down stains on the roof from algae. It removes rust on the siding or concrete. It eliminates grease and oil stains on the driveway.
The only truly effective way to pressure wash an exterior is by hiring a professional who uses commercial-grade equipment. However, before you choose a contractor to pressure wash the exterior of your Harwich home or commercial property, make sure they use safe techniques that won't damage your building materials.
A to Z Softwash, a Cape Cod pressure washing company, uses very safe and effective techniques. We offer a variety of Harwich roof cleaning and pressure washing services including low-pressure roof washing.
If you are ready to rejuvenate your property, call us for an estimate. Let us get rid of all those ugly stains that make your property look run down. You'll be amazed at how different your property will look!
Our Professional Roof Cleaning Service In Harwich
Roof cleaning isn't an easy task, especially on the high pitched roofs which are so common in Massachusetts. Instead of trying to clean the roof of your home or business yourself, our professionals at A to Z Softwash can take care of it for you.
Since 2012, we have been working with customers to transform the look of their exteriors. Our technicians are highly skilled at softwashing, which gently cleans all types of exterior surfaces including:
Roof Cleaning
Exterior Window Cleaning
Fence Cleaning
Sidewalk Stain Removal
Concrete Driveway Cleaning
Exterior Siding Washing
Tile Cleaning
Cedar Restoration
Garage Door Cleaning
Entryway Cleaning
Patio Cleaning
Deck Cleaning
If you would like an estimate for Roof Cleaning or Hood cleaning in Harwich, please call 508-209-7795 or complete our online request form.